Choosing the right software to clarify and strengthen both team interaction and collaboration yields a multitude of benefits. With that in mind, it can be difficult to decide between the numerous project management options available. Below, you will find 12 options that have emerged as high performers in their specific niches. 
Why You Need Project Management Software
Why use a dedicated project management platform at all? The amount of time and labor teams regularly lose when jumping between apps, file-sharing, or missing messages from collaborators on multiple platforms can cost you — both financially and in your client satisfaction ratings.
The right software can maintain an agile project structure by streamlining processes that:
Establish clear goals

Manage resource allocation

Set up project tracking

Request approvals
Project management software is cloud-based, giving unlimited users access and so all stakeholders can track progress. These products also track time on your to-do lists and projects as a whole. Web-based project management apps allow all the team members to link to your CRM, use projects from other team members and track projects they share with team members.   Many project management software platforms are also available as mobile apps. This provides both iPhone and Android users remote or on-the-go access to dashboards outside the workspace. Project planning platforms can be updated from anywhere, making every project a simple project.  
Teams that transition to a reliable project management software profit from having one dedicated place for tasks, collaboration and resource management. Depending on your industry niche, the features that will work best for your team can vary greatly.
The most important things to consider when choosing a project management software tool are:
the kind of work your team does, 

the size of your business (individual, small or start-up, or enterprise-level), 

the budget allocated for your new software, 

your current workflow process.
Once you have a good idea of what you are looking for, you can focus on the features that will benefit your team the most. Some of these features might include:
Views that keep you on task, such as project scheduling, Gantt charts or milestones

Resource management, keeping one source for key documents to share and use

Native chat or messaging options to prevent lost messages and solve issues quickly

Time tracking tools, to streamline project budgeting and client invoicing

Reporting tools, allowing every team member an up-to-date status check and ensuring problems aren't being missed 

The ability to customize your task lists, timesheets, subtasks, and project templates to meet the needs of your team

Share resources with your team; such as, excel sheets, due dates, or checklists

Link to your Google Drive, Microsoft One Drive, or other file sharing system, to drag-and-drop files to share with your team
You know your team's needs better than anyone, so you'll need to shop around for the features you need. Luckily, we did some of the research for you. Here are our top picks.
Our Top Picks: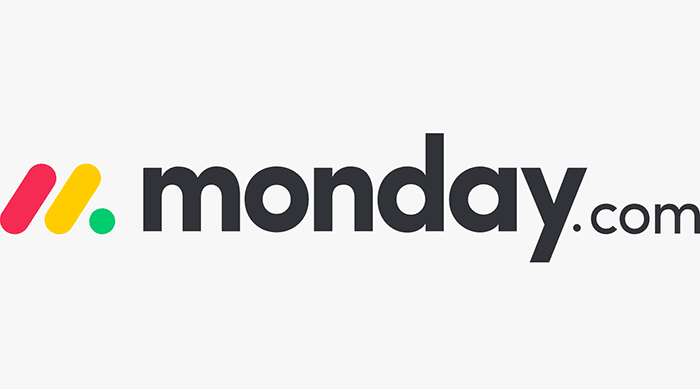 Why We Like It: While not as advanced or expansive as higher-priced offerings, monday does offer varied and customizable workflow methodologies [Kanban, Gantt, and more] to track resources, collaboration, reporting and time. Because of its simple integrations and customization functionality, monday is a premier choice across many industries and is simple to enable across an entire team in a few hours. Automation and the option to track dependencies make it a fully rounded option for many PMs. 
Who Should Use It: Small and startup teams will benefit the most from its free and lower-tier pricing, and its ease of use makes it a good, less-complicated software platform for first-time users.
Cost: For small teams with 2 users or less, free. For teams 3 users and up, monday.com starts at $8 per user per month. 
Pros:
Free version offered

Features updated regularly 

200+ templates

Easy to customize 

Mobile app offered 

35+ integration options
Cons:
Advanced features available only on higher paid plans

Lacks project accounting or invoicing other platforms offer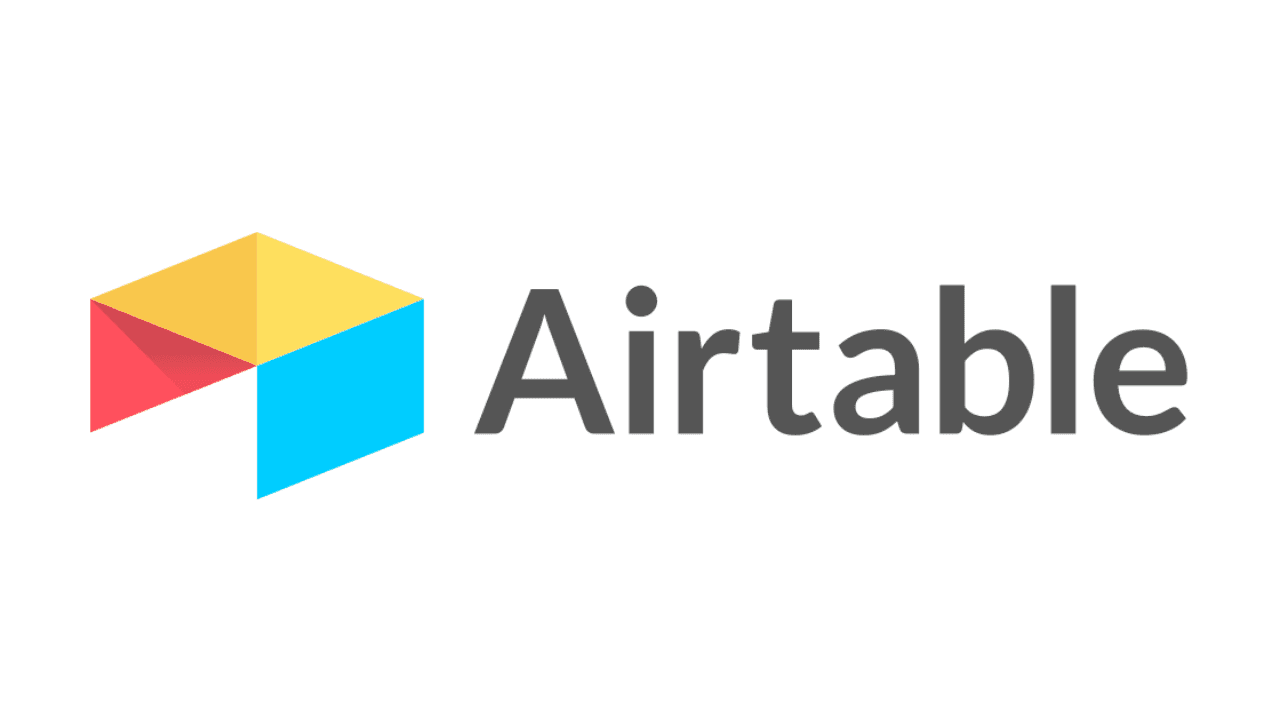 Why We Like It: Airtable offers one of the best designed UX in its field, making it enjoyable to view and use. While it does offer several views, if your team likes spreadsheets, Airtable will be your super-spreadsheet database heaven. Native features allow teams to integrate data from other apps, create forms to collect data from various contributors, and ultimately utilize that data to analyze, track and forecast tasks and deliverables. Its real-time collaboration features contribute to it being one of the friendliest modern databases available. 
Who Should Use It: Companies with a high priority on data-driven management will benefit highly from its database creation capabilities. It also works extremely well for smaller businesses or teams within larger organizations. 
Cost: For small teams with 5 users or less, free. For teams 6 users and up, Airtable starts at $10 per user per month.
Pros:
Free version offered

Appealing interface 

Advanced database building 

Mobile app offered

200+ templates

Able to access 1000+ integrations

Mobile app offered 
Cons:
Few tutorials available 

Free features are limited

Cumbersome automation 

Native internal communication is limited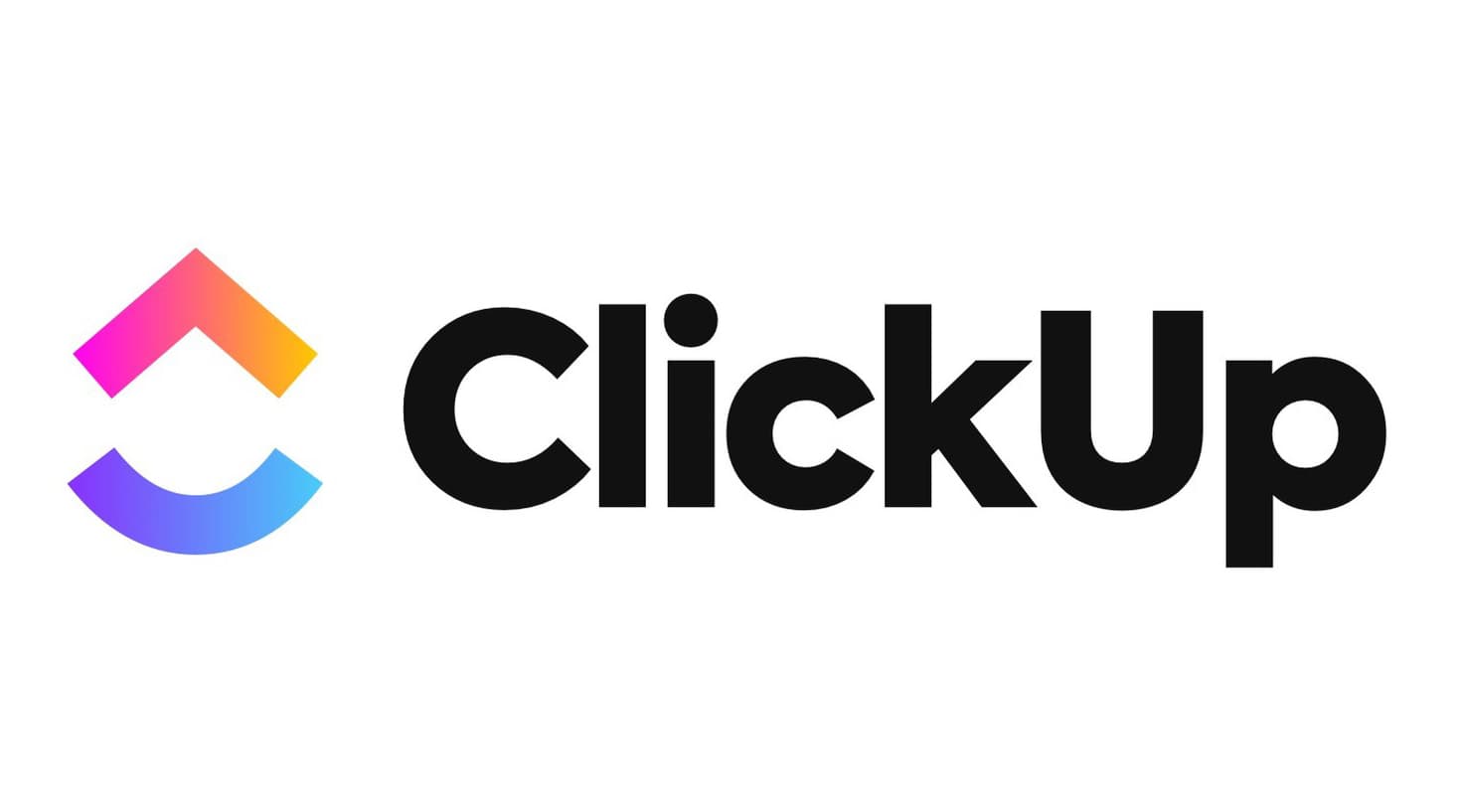 Why We Like It: ClickUp offers a wide spectrum of project management solutions under one roof, and isn't afraid to compare itself to longer established names right on its homepage. It has robust offerings for collaboration, automation, reporting, tracking and over 1,000 integrations. Its integration with Scrum in Agile is specifically above par. 
Clickup boasts on its website that the platform enables teams to do so much without leaving it for another app, from tasks, documents, chats, milestones, whiteboards, and more, that teams using ClickUp save a full day of lost time and productivity each week. 
Who Should Use It: Noted above, the ClickUp Agile - Scrum features make it a top choice for software development teams, and even some marketing and sales teams. ClickUp also works well for small teams who want lots of features for a lower price tag. 
Cost: For one user, free. For teams 2 users and up, ClickUp starts at $5 per user per month.
Pros:
Free version offered

Able to access 1000+ integrations

Native integrations offered

300+ templates

Lots of automation options

Mobile app offered 
Cons:
Challenging interface for beginners

Advanced features can be pricey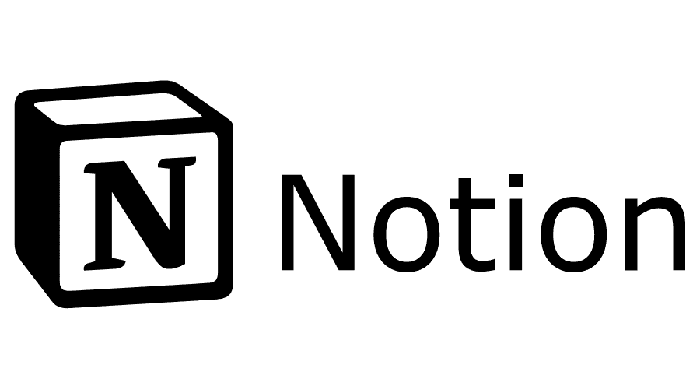 Why We Like It: Notion offers a simple, clean way to manage teams and tasks, with a strong focus on content creation projects and content development. It's also a killer way to create one source for resources and core information for departments across the board, from engineering to marketing, and works perfectly for hybrid and remote teams. 
Notion is the only knowledge management software currently available that connects your company's wiki, team notes and all projects into one base for all employees saving you time and headaches. 
Who Should Use It: Content creators, content developers and web designers who want a simple clean space to store, track, develop, share and publish content. It is also ideal for companies to use as a single source for knowledge management. 
Cost: For personal use, Notion offers both a free and a paid option that starts at $4 a month. For teams, Notion starts at $8 per user per month.
Pros:
Offers free version

Unique habit-tracking features

Mobile app offered

Flexible views offered

Smooth collaboration and co-editing

10 native and 20 partner integrations

Template gallery and creator
Cons:
Page search isn't intuitive

Collaborative tools only on paid plans

Limited integration [API launched 5/2021]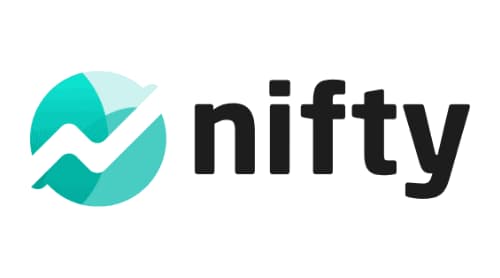 Why We Like It: Nifty is an all-in-one project management software that encourages milestone-driven progress. It offers many view options, such as list and Kanban boards, and creates conversation threads for each specific project, allowing your team to collaborate easily without leaving Nifty's platform. In addition, its native automated progress reporting helps PMs keep their teams on budget and on task. 
Who Should Use It: PMs who don't like using multiple tools to get the job done, and want a one-stop shop for roadmapping, task management, team discussions, document creation and automated progress reporting. 
Cost: For 2 projects or less, free. For more projects, Nifty starts at $5 per user per month. 
Pros:
Free version offered

Unlimited guests/clients 

Milestones configuration

Appealing user interface

Can eliminate need for extra tools

Mobile app offered
Cons:
Limited native integrations [although Zapier integration is possible]

File uploads need refreshing to view

Mobile apps can be limiting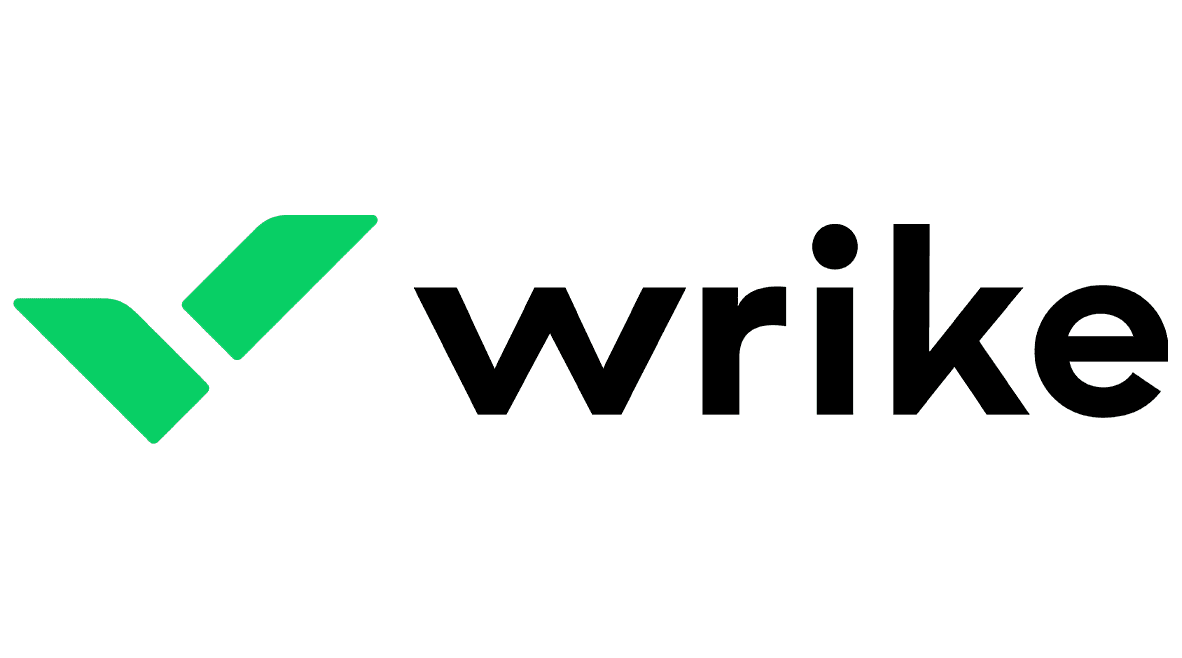 Why We Like It: Wrike is an established global player when it comes to project management tools, and has special offerings for professional services, creative and marketing teams. Users enjoy its easy-to-configure dashboards, featuring Kanban board or Gantt chart options to name a few, and Wrike's no-code automation options that help flag potential future problems. Its native time tracking and real-time updates and reporting can be shared company wide. 
Who Should Use It: While you can use Wrike for freelancers or start-ups, larger teams that can dedicate one person to working directly with Wrike to choose and set up the software plan will benefit the most. 
Cost: Wrike offers a limited free plan with no restrictions on users. For more robust plans, Wrike starts at $9.80 per user per month. 
Pros:
Free plan offered

Custom plans for marketing/creative teams and professional services

New AI features prevent future fails

Email to task integration

Custom integrations available on higher tier plans
Cons:
Setup often require Customer Support

Limited template options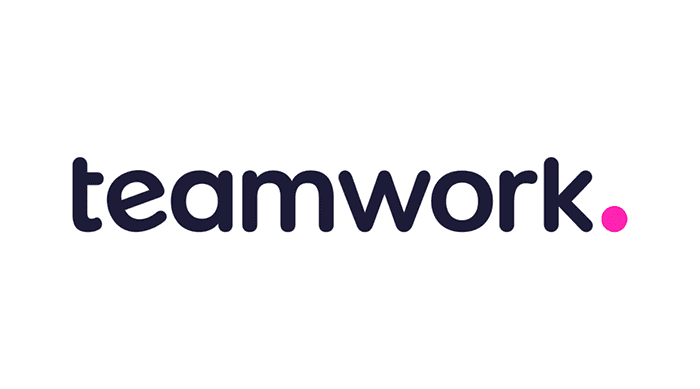 Why We Like It: Satisfied clients are repeat clients, and offering your clients the ability to directly comment on project deliverables or milestones is one way to make sure needs are met. Teamwork presents a flexible project management software option for teams driving client projects, and the unlimited collaborators feature encourages PMs to hire freelancers when needed without incurring additional platform costs. It also features custom workflows and easy invoicing with time-tracking.
Who Should Use It: Teams managing high volume client work will benefit most, with Teamwork's direct client integration, as well as included billing and invoicing. 
Cost: For up to 5 users, a free limited plan. For 5 users or more, Teamwork starts at $9.99 per user per month. 
Pros:
Free version offered

Billing and invoicing included

Customize your own template

Unlimited collaborators on paid plans

30 day trial on all plans
Cons:
Limited use for free version

Integration options slim

Cost could be prohibitive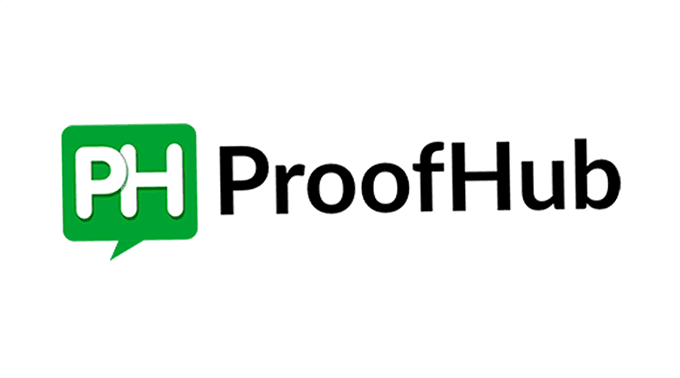 Why We Like It: With its integrated markup tools, Proofhub allows users to draw directly on PDFs and image files, speeding up feedback and team collaboration - no more endless emails of proofs between teams. It offers a simple and intuitively easy to navigate dashboard, and allows for several view options including Gantt charts and Kanban boards. Proofhub is an all-in-one tool that benefits both freelancers and enterprise teams working across different business verticals. 
Who Should Use It: Small teams who don't have a dedicated project manager will benefit from Proofhub's ease of use. However, the image-focused tools work ideally for any team, such as advertising or design, specifically utilizing visual materials.
Cost: ProofHub offers a limited plan for $45 per month and an advanced plan for $89 per month.
Pros:
Visual markup tools speed feedback

Simple and easy to use

Competitively priced

Great for small teams

Mobile app offered
Cons:
Integration options slim

No current invoicing or budgeting options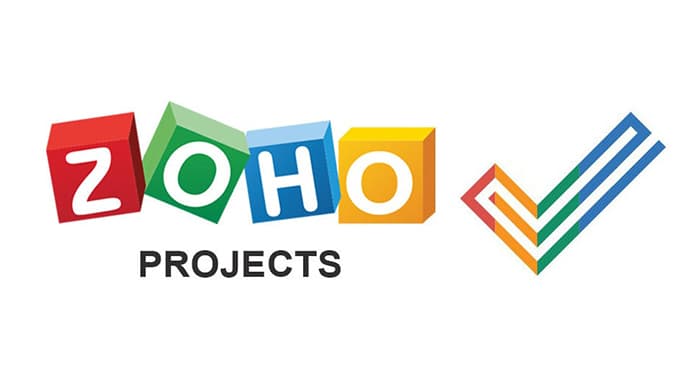 Why We Like It: Simple and direct, Zoho Projects is easy to use and customize for exactly what your team needs.  It connects directly to other platforms in the Zoho ecosystem, such as Zoho Books for invoicing needs or Zoho Sprints for agile teams. The array of features that teams can access at lower-than-usual prices make it a great value, especially its collaboration, automation, and time-tracking features.
Who Should Use It: Start-ups, or small and growing businesses, will benefit most from its features offered at aggressively priced tiers. 
Cost: For up to 3 users, Zoho Projects offers a free plan for two projects. For more users and unlimited projects, costs start at $5 per user per month.
Pros:
Free version offered

Extensive communication features

Straightforward automation options 

Time-tracking for multiple tasks

Gantt chart focus view
Cons:
No pre-built templates included 

Integrations and data imports can be clunky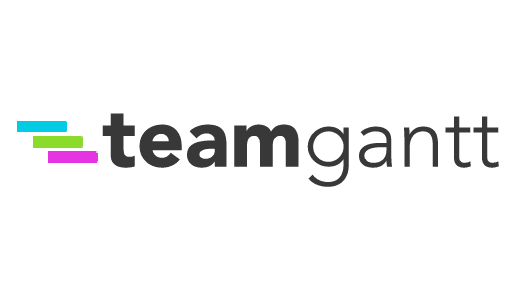 Why We Like It: As you might have guessed from the name, TeamGantt is management software based on Gantt charts. With its specific focus, this platform creates interactive and attractive Gantt charts that are highly intuitive and easy for beginners. The included tutorials and resources are well-crafted and easy to follow. TeamGantt is also becoming an industry emerging favorite for its resource management features.
Who Should Use It: Smaller teams without a dedicated PM, or teams who don't need to share complex projects across multiple teams. 
Cost: For individual use, free. For teams two users and up, TeamGantt starts at $19 per user per month.  
Pros:
Free version offered

Easy to onboard and setup

Offers industry-specific templates

Mobile app offered 

Tutorial content expansive
Cons:
In-app communication and notifications lacking

Invoicing not included

Few integrations offered
Comparing Project Management Software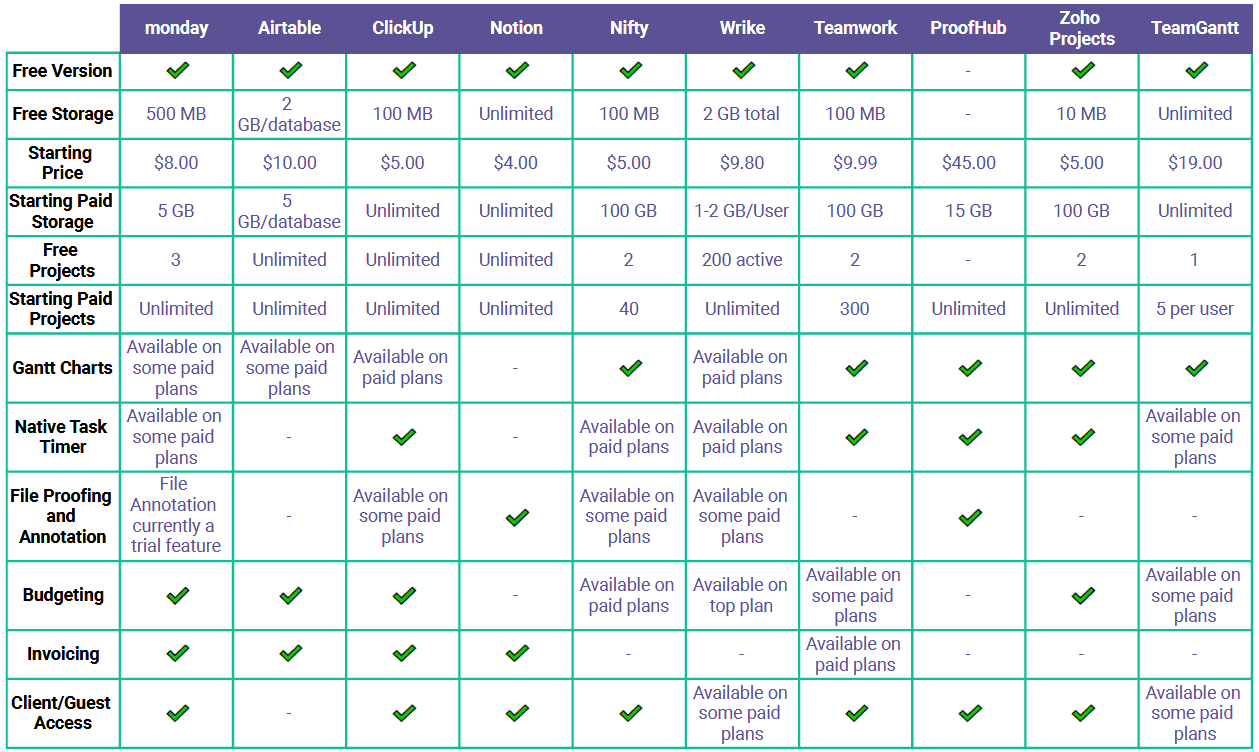 Does your team need a hand?
As you start to research these work management systems, you may find that you need more hands on deck to both implement your new software and tackle your current projects. MVP Match can connect you with freelancers that get the work done. 
Our network of talented freelance professionals can help you successfully launch products, expand your business, or restructure your organization. Let us connect you to experts with the skills to guide your organization through its next big project.